Private Cooking Lessons and Playtime
Some people learn better by doing, so let's cook together… just you and me!
My Private Cooking Lessons are specifically designed to focus on you and your dietary needs. Whether you want help preparing weeknight meals, satisfying sweets, or filling snacks, we'll decide on your personalized menu beforehand, then chat, chop, and prepare food side by side. You are welcome invite your partner or child to join in on the fun with no extra charge. Or if you are wanting to make it larger party, check out my group classes further below.
We'll meet either at your house, or my kitchen. You do the shopping (with my guidance), and together we'll do the cooking! When we're done, you'll have snacks, meals, or whatever you choose already prepared for the week to come.
Whatever your dietary needs (gluten free/paleo/AIP/low histamine/ketogenic, low FODMAP, etc.), let's uplevel your cooking repertoire.
1 week: $350, plus groceries:

✔ One 30 minute consult call

✔ One 3 hour hands-on cooking lesson with food prep for meals/snacks for week to come


1 month: $650, plus cost of groceries:

✔ One 30 minute consult call

✔ Two 3 hour hands-on cooking lessons together in person (two weeks of food prep and lessons)


2 months: $1200, or 2 payments of $625, plus cost of groceries:

✔ One 30 minute consult call PLUS a BONUS 30 minute coaching call

✔ Four 3 hour hands-on cooking lessons together in person (two weeks of food prep and lessons)

✔ Unlimited email and/or texting to ask me questions whenever they come up. (I will get back to you as soon as I can, usually within 1-2 business days.)


Not sure exactly where to begin? Want ideas on what kinds of cooking classes are possible with AIP? Are you looking for a fun and creative way to reinvent your favorite recipes and discover new exciting flavors? Here is a menu of classes to choose from:
Cooking Class Menu
Do you want to get comfortable cooking for your unique diet?
Are you ready to learn how to make home-cooking an easy and enjoyable way to meet your health goals?
These classes are designed to give you and enjoyable hands-on experience of creating delicious paleo, AIP-friendly, nutrient dense, allergen-free dishes inspired by a variety of culinary traditions that will delight your palate and support your health. Let me take you on a personal tour of all my favorite ways to play in the kitchen.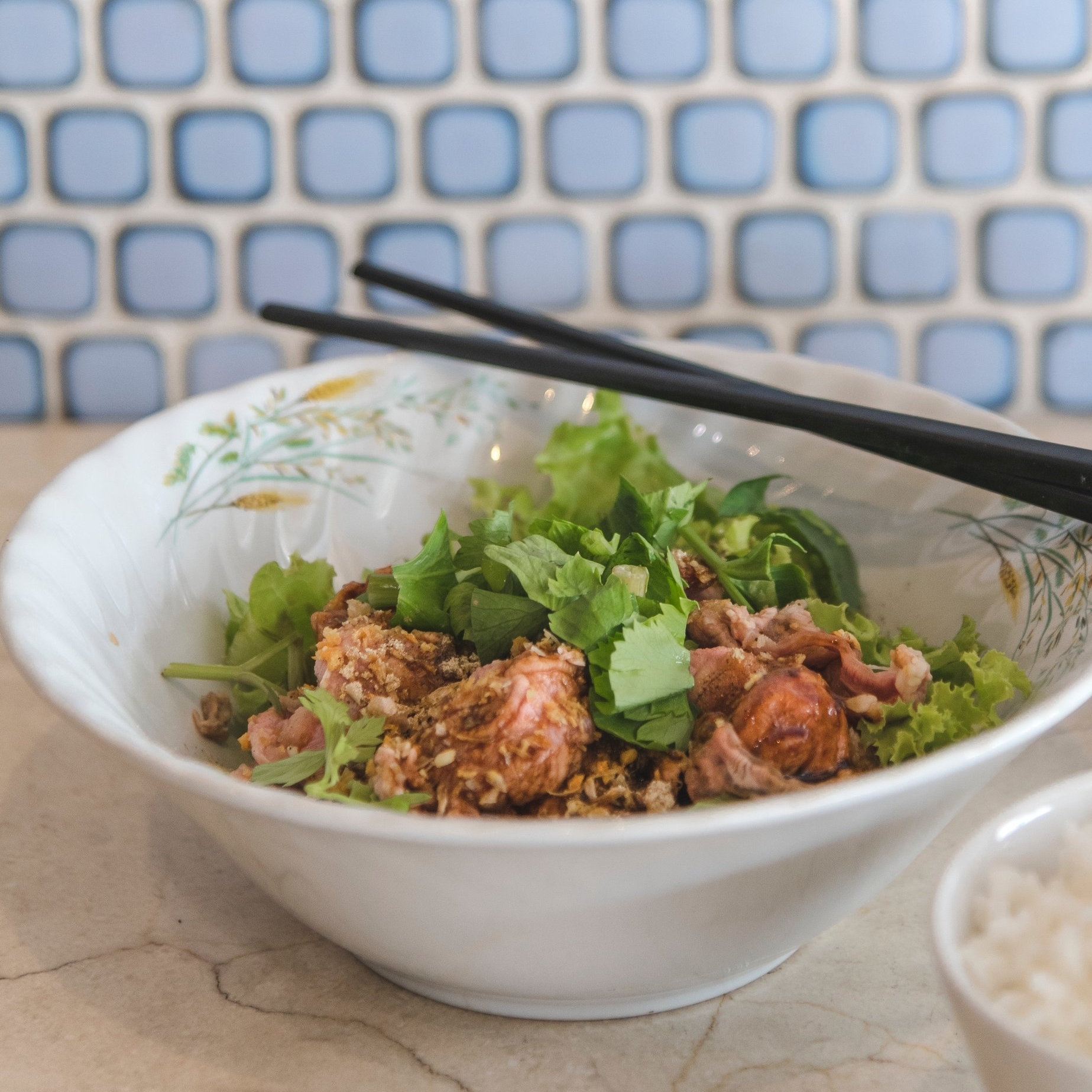 Taiwanese Homestyle Cooking
Learn to cook paleofied versions of some of my favorite dishes growing up and maybe you will even leave speaking a little Taiwanese. I guarantee that you will not find anything like this class anywhere else in town. Dishes like Fried Green Onion Pancakes (Cong You Bing), to Lion's Head Meatballs (Shi Zi Tou) and a special Taro Dessert. Come and experience the flavors and techniques of Taiwanese Home cooking!
Experience the phenomenon that is the Hot Pot! Hot Pot can be a lively communal experience where family and friends choose from a smorgasbord of raw, thinly sliced meats and vegetables for dipping in a steaming pot of delicious and nutrient-dense broth (a.k.a. the Hot Pot). You will learn how to set up your own Hot Pot at home, some history of the Hot Pot tradition, as well as a discussion of its various manifestations among different east Asian cultures.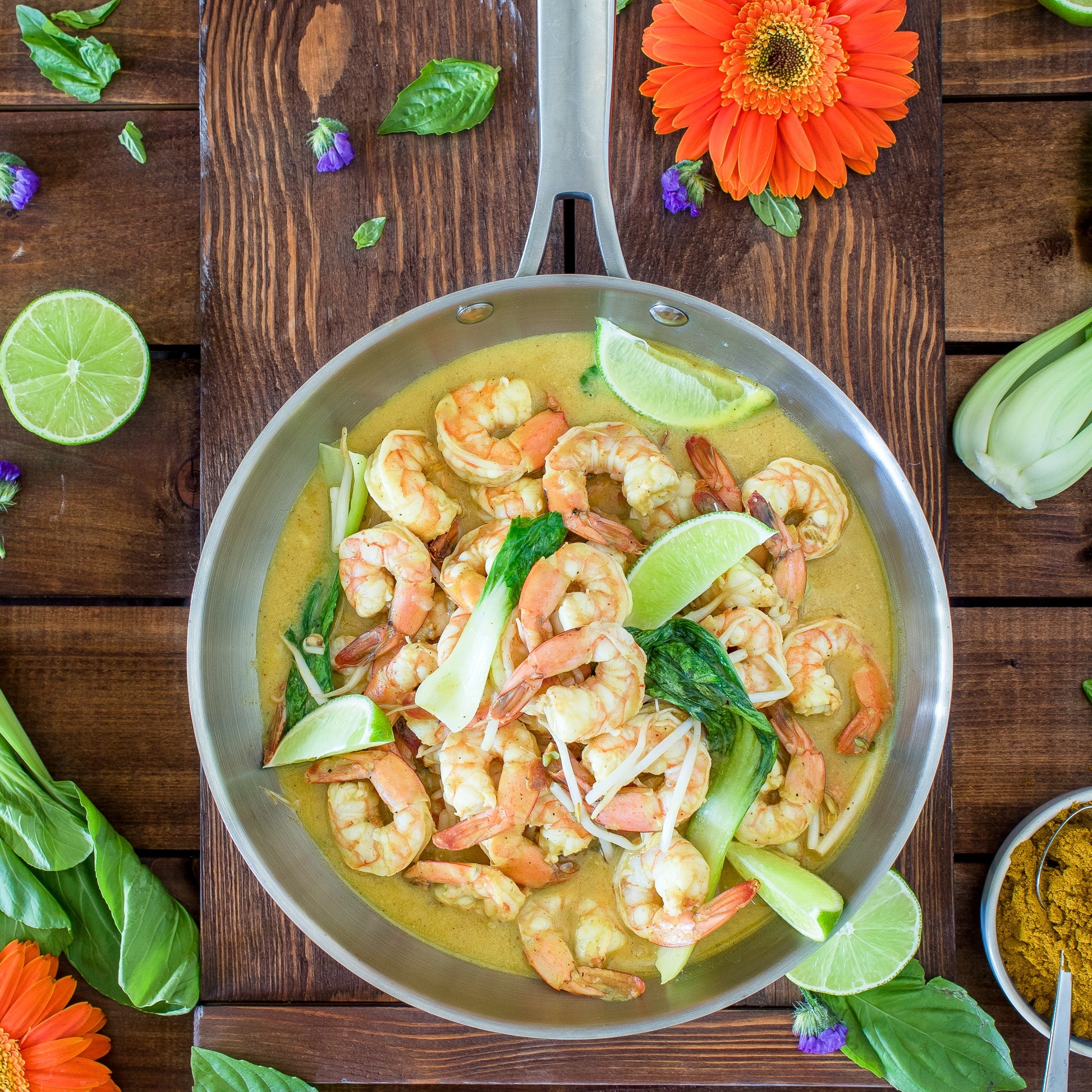 Based on the time-honored culinary tradition of Spain, tapas are a fun way to enjoy a creative and elegant selection of small plates, family style. We will be featuring such dishes as Gambas Al Aljillo (Garlic Shrimp), Mollejas Salteadas (Sweetbreads with Parsley and Garlic), and Cucumber Gazpacho.
Paleo Sushi with Global Inspirations
Delicious grain-free nori rolls with endless combinations, this class will get you excited about having sushi more of the time. We will prepare all the vegetables and meats, and then use traditional techniques to roll our unique paleofied sushi rolls. Not only will you learn about some fun new rice substitutions but also play with variations on texture, flavor and saucing.
Cast iron pans are durable, long-lasting, and affordably priced. Let me show you why it's about to become your new favorite pan. Made from melted iron poured into pan-shaped casts, cast iron pans keep getting better (and more seasoned) the more you use them, and well-seasoned pans are naturally non-stick without any potentially harmful synthetic coatings. We will go over how to season, clean, and maintain your pan.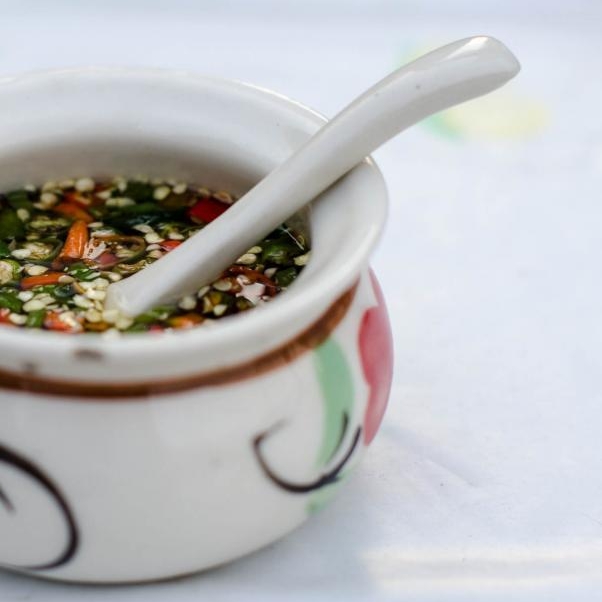 Knowing how to make sauces is an essential skills for anyone wanting to make their meals more interesting and nutritious. Together we will go step-by-step through the process of making a variety of versatile sauces that can be adapted to fit any palate.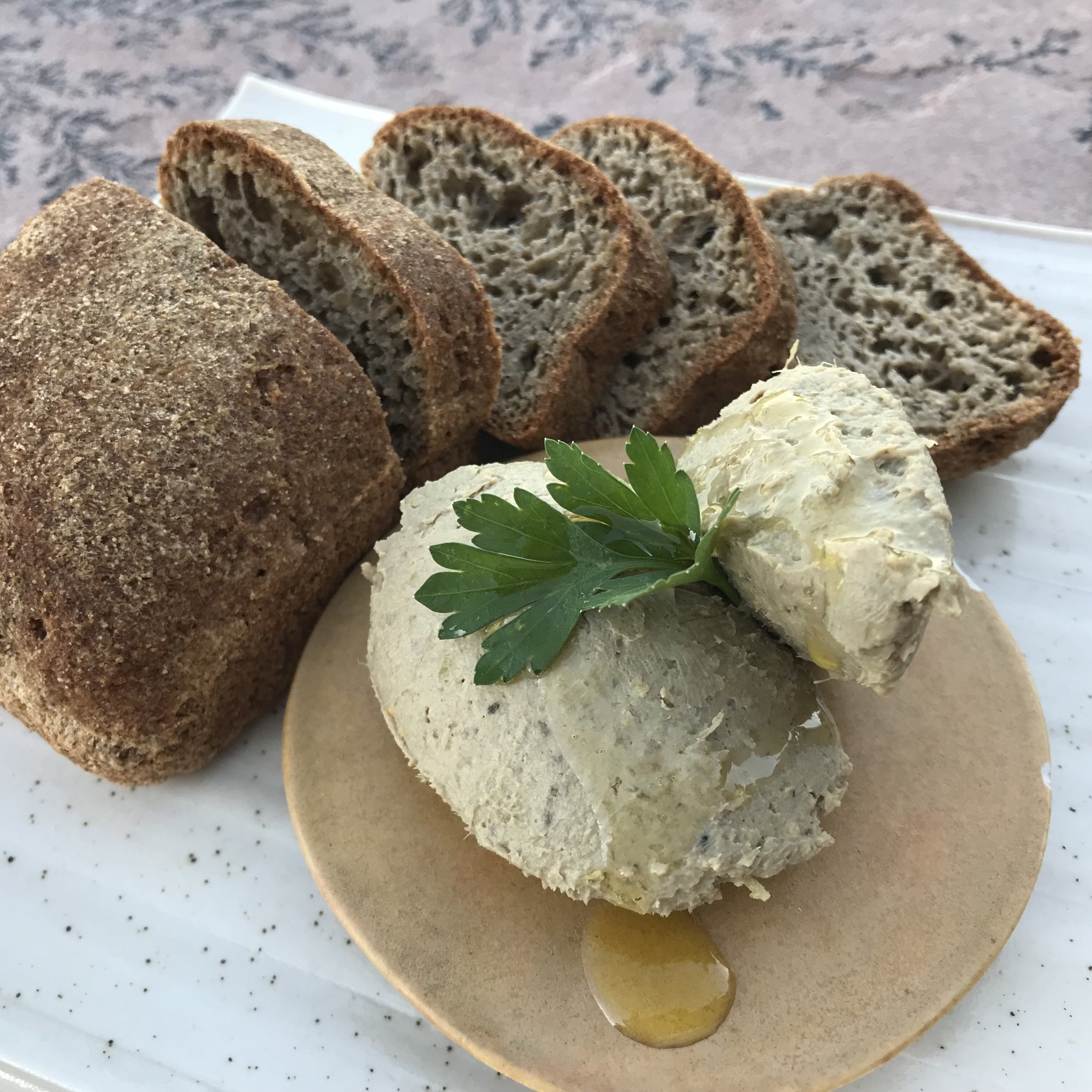 There are brave and adventurous eaters who have begun to reclaim their ancestral heritage by embracing the culinary and nutritional delights of organ meats. There are incredible health benefits. In case you haven't heard, organ meats are the ultimate superfood. They're the most nutrient-dense part of the animal. Discover delicious ways to enjoy organ meats and their high nutritional value!
I love Global Cuisine, from East Asia, to Greece to the Middle East, let me take your tastebuds for an adventure. Get familiar with some different international spices and herbs you can add to your cooking arsenal and also learn about their medicinal and nutritional benefits. I'll teach you how to play with exotic flavors and make any dish a little more international.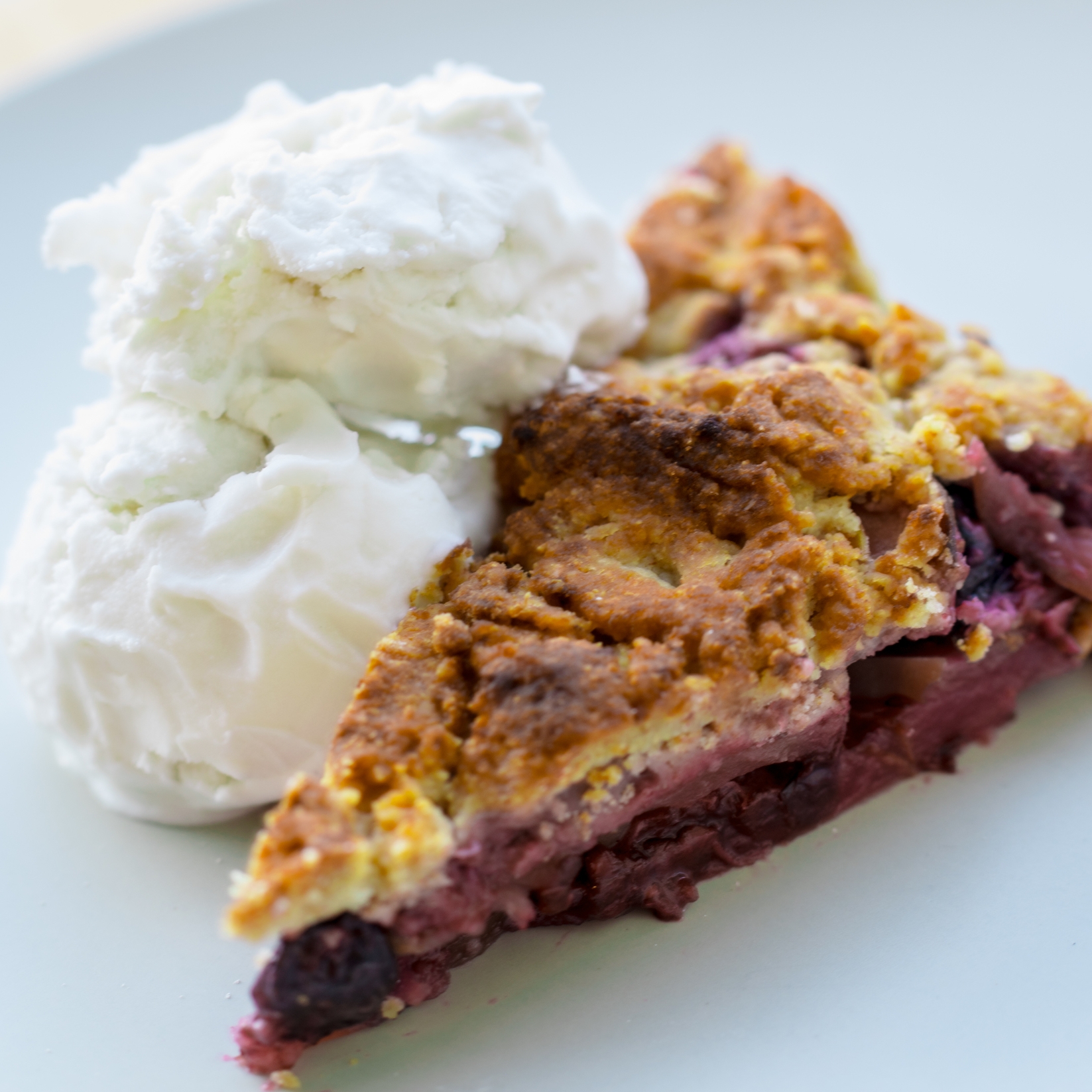 Nourishing Desserts and Treats
Treat yourself to some delicious guilt-free desserts and treats. Learn the secrets of satisfying your sweet tooth without compromising your commitment to health. From tiger nut flour to gelatin eggs, we will get familiar with some nutrient-dense ingredients that will advance your AIP baking skills.
View more dessert options in below.
Personalized Group Events
If you would like to gather a group of friends, family, or coworkers, I'll organize a class just for you!
My group events offer a fun way to spend an afternoon or evening that everyone can enjoy. I can help you come up with a topic or work with one of your ideas.
'll take care of all the details, from menu planning and grocery shopping to culinary instruction and clean up.
Perfect for:
✔ Bachelorette parties
✔ Bridal showers
✔ Holiday parties
✔ Corporate team building
✔ Paleo meet-ups
Fee: $60-120 per person
Testimonials
I left my private cooking class with valuable information about nutrition, healthier ingredient choices, food preparation techniques, and also had a great time with Chef Angela. I loved learning more about healthier ingredient substitutions. I do not have much experience cooking and usually follow recipes and its ingredients as dictated, however many of those ingredients are not nutritious. Attending Chef Angela's class I realized that I can make a big impact on the well being of my body by replacing certain ingredients with healthier choices without compromising flavor profiles.
Do you want to be good to yourself? Learn to cook while having a great time? Become a better version of yourself by learning about what is good for your own body nutrition needs?
You need to attend a class with Chef Angela.
— Diana Pitt, Revenue Manager.
It is such a great experience to work with Angela. Having food restrictions can be so isolating at times; Angela creates a safe, accepting, and understanding environment to opening discuss anxieties and frustrations around this topic.
Her excitement, knowledge, passion, and personal experiences not only inspire you, but remind you of the healthy choice you have made and how great the food is that you can eat!
I just loved talking about the safe foods I can eat, how I can prepare them to spice up my meals, and learning helpful techniques in the kitchen.
— Kelly Wedin, Early Childhood Educator.
Being on an elimination diet can be hard. Finding recipes which are easy and delicious is key to sustainability.
Chef Angela mastered both, allowing me to eat amazing and nutritious foods I never thought I'd eat and teaching me how to make them at home.

— Erin Joyce, AIP Expert and Lyme Warrior.